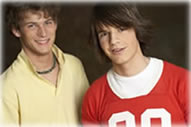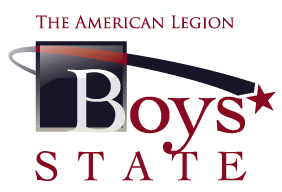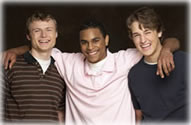 Arizona Boys State, sponsored by The American Legion, is a citizenship training program designed to
provide a working knowledge of our governmental process. The American Legion believes that individual
students are better prepared to assume the responsibilities of citizenship.
An interesting "learn by doing" method is used at Boys State. The boys learn about government by actually
operating it. They establish a mythical 51 state patterned after Arizona. They elect their own state, county and
city officers from the Governor on down. They set up their legislative assemblies and city councils, they
introduce their own bills, organize their own courts and law enforcement agencies and in other ways act as
self-governing citizens for a full week. Each boy thus learns for himself that he has responsibilities as a
citizen, and that every act of his government has some bearing on his own life.
Applications will be accepted subject to quota, for those boys who:
1) Have completed their high school junior year.
2) Have not attended a previous session of Boys State.
3) Are willing to abide by the rules of the Boys State Program.
(Any violation during the program may be a basis for dismissal)
Administrative officers and counselors in charge of the program are well-trained and experienced leaders.
They are men and women of high ideals who are recognized as being responsible persons in their
respective communities. Instructors and lecturers are state, county and city officials, members of the
Legislature, legal and educational professionals along with many others who are interested in instilling in
our future citizens a better understanding of democracy.
Each boy is responsible for bringing sufficient items of clothing to make a presentable appearance during the
full program. These should include dress and sports clothes and a suit or sports coat as there will be
"dress-up" functions. Bring a sleeping bag or two sheets, a blanket, pillow, notebooks, pencils and art
materials, if desired. Complete rules and details will be mailed to each boy before Boys State begins.
Parents or Guardians are responsible for getting each boy to NAU on time.
See website at http://arizonaboysstate.net/
for more information as well as up to date information, photos and other events.
Two outstanding citizens will be selected to attend Boys Nation in Washington D.C.
All expenses will be paid for by the American Legion. It is a complete full week where the two
citizens will interact with other boys from all over the nation.
See your counselor today for an application!